4 tags
6 tags
inothernews: I swear I can hear Capitals fans gnashing their teeth right about now. That'd be accurate.
2 tags
The Ups And Downs Of Living In DC →
No one has it all together, not even our nation's capital. Preach it!
2 tags
5 tags
6 tags
5 tags
4 tags
7 tags
15 tags
An Open Letter to the North Carolina Legislature:
Before I get into the nitty gritty, I just want to get something off my chest. I love North Carolina. Truly I do. It took me a long time to get there, in part because moving to a new town when you're 10 is hard and I didn't want to allow myself to love this new place. But I do. They say absence makes the heart grow fonder, and I have found that to be almost painfully true as someone who is no...
5 tags
7 tags
14 tags
A perfect time for little sister to visit...
My little sister visited this weekend and we had a really grand time playing tourist. I was particularly happy she chose this weekend to come (and use a hotel room in DC) because thanks to the derecho Friday there has been no power at my house. Which given the record breaking heat is obviously miserable. So hooray for Katie and her fabulous intuition knowing a hotel would be the way to go! ...
8 tags
5 tags
8 tags
5 tags
4 tags
5 tags
15 tags
The ACA and Me part deux
I've already talked on this blog about how the Affordable Care Act affected my life. I don't, however, think many people realize how it impacts them or their loved ones (especially those in opposition towards it). While there is little we can do at this point, regardless of tomorrow's outcome you can still let your elected representatives know how the ACA has affected you (if the...
5 tags
Amendment 1 Thoughts...albeit late
I don't think it will come to the surprise of anyone who knows me that I am absolutely devastated by the news out of North Carolina May 8th. Given my social media love, I have compiled some of the things I saw people post and my reactions to them. If you're so ashamed of North Carolina then move I'm ashamed of North Carolina and I already have moved! I'm allowed to be...
30 things before 30...blah blah blah
This gets passed around all the time and I had a friend send it to me today. I'm inclined to call shenanigans on most of it. My comments are after the ones I find to be the most dumb. By 30, you should have … 1. One old boyfriend you can imagine going back to and one who reminds you of how far you've come. —-Speaking from experience, exes are out of your life for a reason. MOVE...
13 tags
The Don't Write an Homophobic LTE or Else Be...
I have made mention of my opposition of Amendment One previously, and also referenced people in my hometown who were ignorant on the subject. Well it appears we have another winner! This Letter to the Editor (which can be found here with all comments) popped up this morning. It made me angry. Here is the text: Homosexuality is a choice and a sin I want to know why The News Herald supports...
16 tags
Vote AGAINST!
Last Thursday marked the beginning of One-Stop Early Voting across the state of North Carolina. North Carolina and I have always had sort of a love/hate relationship, with myself being far more progressive than the very vocal majority in the state. While I love the good times and memories made with friends and family, my education, and the beauty of the state, it never ceases to amaze me with the...
7 tags
The ACA and Me...
I had the honor of attending the demonstrations at the Supreme Court today to show support for or against the Affordable Care Act. (Yes, I said honor. I'm a nerd like that and think it is pretty cool to protest right in front of the steps to the Supreme Court, while nine of the most powerful people in the world hold hearings). Anyway, it should not be a surprise to anyone that I am hugely...
7 tags
An Inconvenient Truth...
A couple weeks ago my social media networks were flooded with the inaccurate, psychotic produced, Kony 2012 video. Friends, and famous people alike, pleaded with their friends and networks to please take 30 minutes to watch the video, that we must do something. These people, at least the ones in my network, did so from the comfort of their own homes thousands of miles away on a completely...
New things brewing...
I've realized I haven't had a post with life updates lately. Not that you all care, but here you go anyways! So, I can finally make the news of my new job official, now that I've formally resigned from the other two. Other two? Yes, other two. I don't think I had made it very well known that since October I've been splitting my time between two lovely nonprofits....
5 tags
Should we judge people on their philanthropic...
There has been an interesting debate happening in DC (and by interesting, I of course mean something nerds like me find interesting) over David Rubenstein's $7.5-million donation to the Washington Monument in order to help cover the costs of necessary repairs. Pablo Eisenberg contributed a piece to The Chronicle of Philanthropy titled "Misplaced Giving Priorities of America's...
9 tags
Hateful rhetoric...
When Rep. Gabby Giffords was shot a little over a year ago, there was a call (on both sides of the political aisle) to end the violent and hateful rhetoric which has plagued the political system for years. A call for respect even in times of disagreement. A pledge, that though we might disagree we don't have to be disagreeable. Seeing the progress Rep. Giffords has made in her recovery has...
12 tags
The "I miss Herman Cain and Rick Perry Jan. 23rd...
Disclaimer: If you drink all that would be required of you to drink by following this verbatim, you'd likely suffer liver failure. You should probably stick to juice……..or at least alcohol mixed with juice… That being said, enjoy! Take a drink: -Any time the words "job creators" are used. -Whenever the candidates answer a question they weren't asked. -Whenever a...
I've been slacking majorly. While I prepare a new post, let me entertain you with the first 8 days of my Photo366 project (I'll be adding them here more consistently from now on!)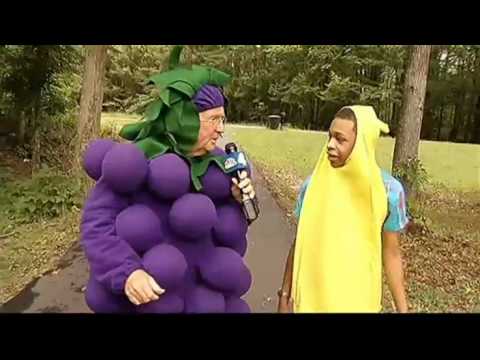 8 tags
Things getting ugly at Occupy DC... →
Two protesters with Occupy DC were run over this evening while protesting at the Americans for Prosperity dinner at the DC Convention Center. It sounds like things are getting ugly there and are going the way of Oakland. The WashingtonPost has a reporter on scene who has been tweeting from the Convention Center.
6 tags
4 tags
Hooray cooking shows...
Next Iron Chef tonight! Leggo local boy Spike!!!